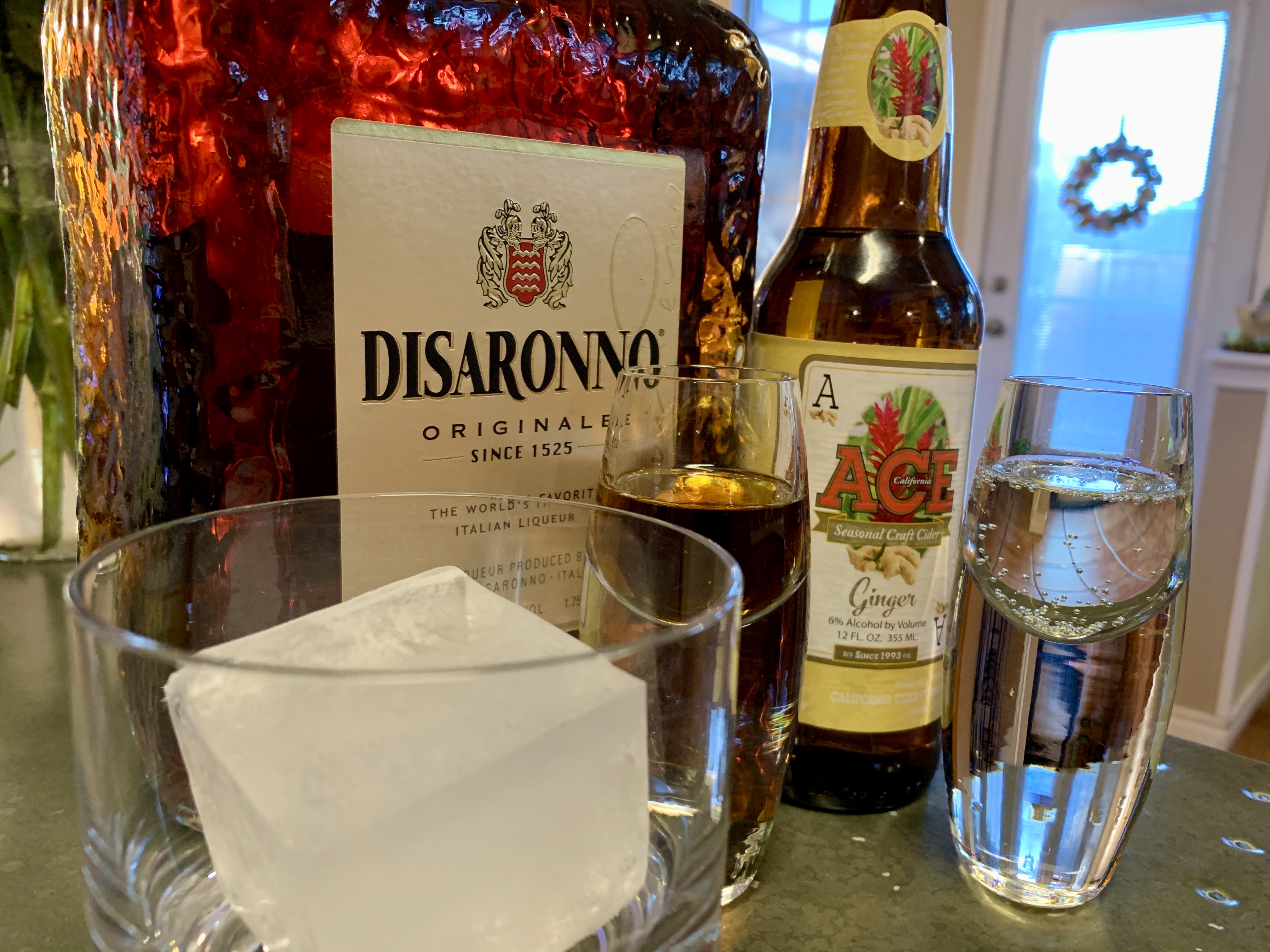 Welcome! Glad to have you over. Pull up a stool or something, cause it's cocktail hour at the blog, and today we're trying an idea I got from the folks over at Thrillist — an amaretto and ginger beer mixer.
We go through a ton of amaretto at the house. (I make a pretty mean sour.) Occasionally I'll look for new ways to use it, and this recipe stood out to me because we also have a lot of extra ginger beer on hand, this being the start of the Mule season.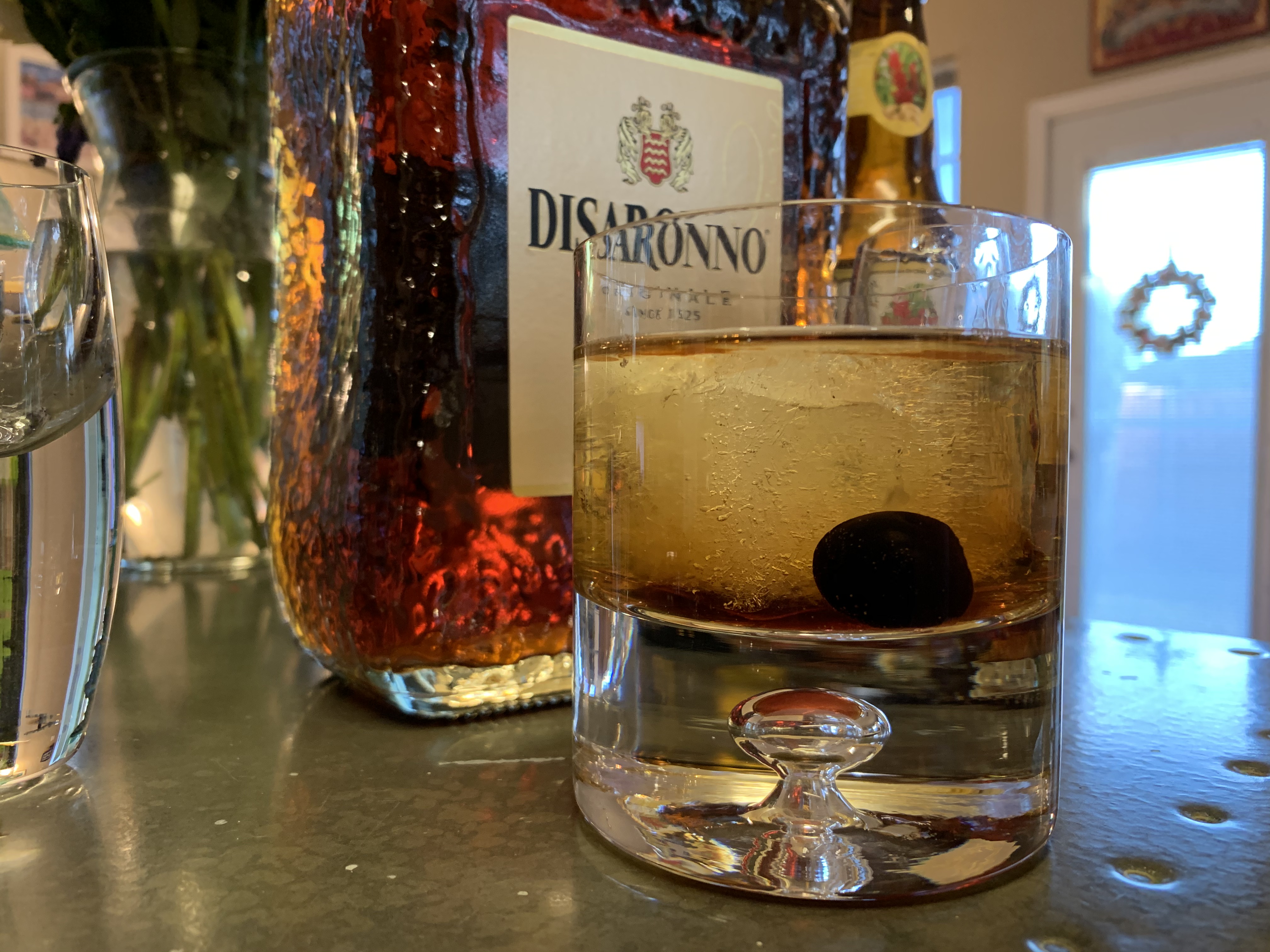 I had to play with the proportions a bit to get the best flavor out of it. Depends how strong your ginger beer is. You want enough of the Amaretto to get a sense of that sweet/nutty flavor, but not enough to overwhelm the ginger. The lime is also a necessity, though with enough of that you can leave out the bitters, as those herbal tones don't really mix well.
All in all, I'd rate this one highly. A good alternative to a mule. Not as refreshing, but definitely as zesty. Just use a ginger beer you really enjoy.