A traditional Irish dinner. Corned beef and cabbage and Saldo. (Well maybe not that last bit…)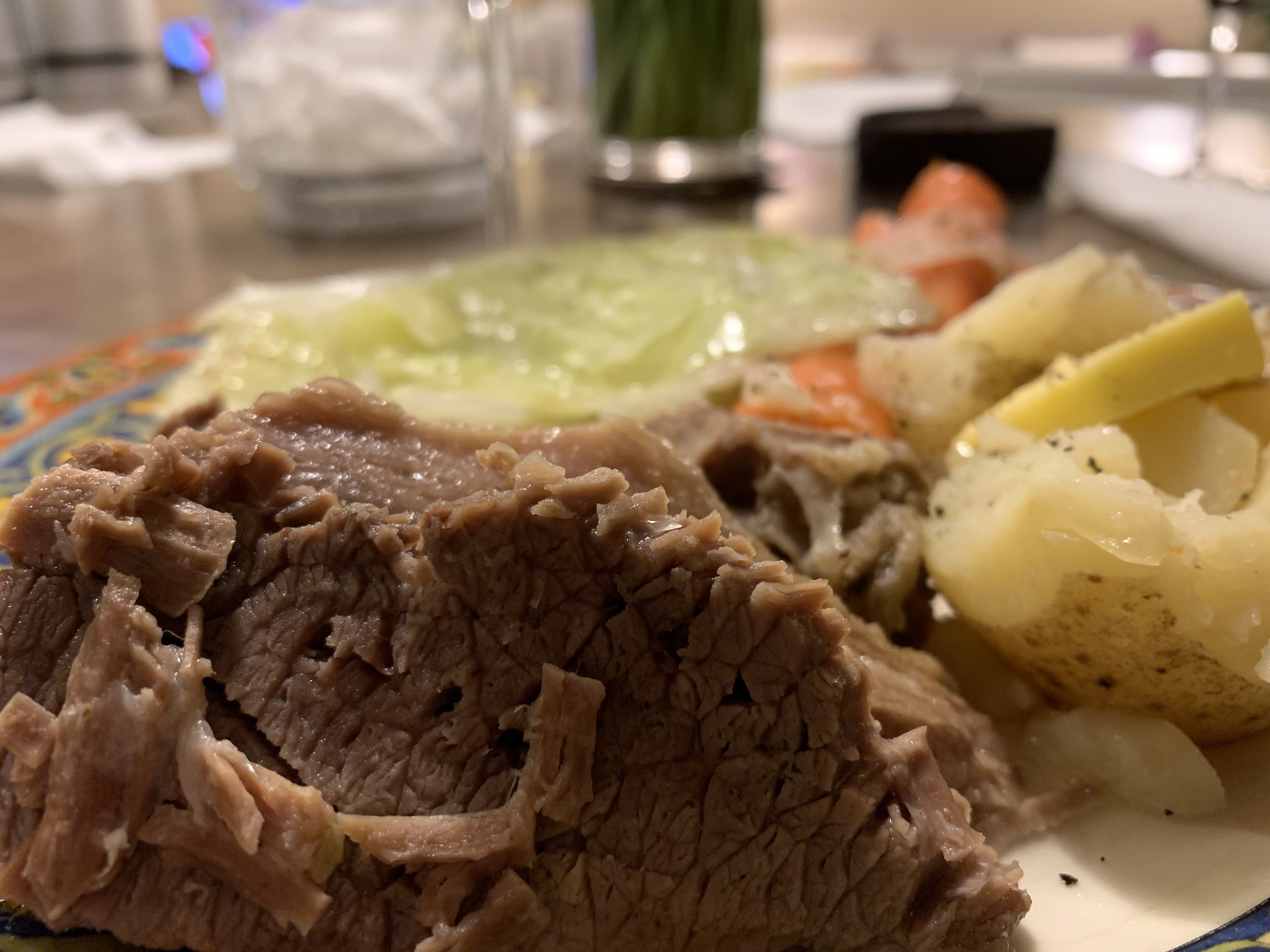 Yes, it's a cheat during Great Lent. But it's also a long established family tradition. And St. Patrick is a special patron of ours.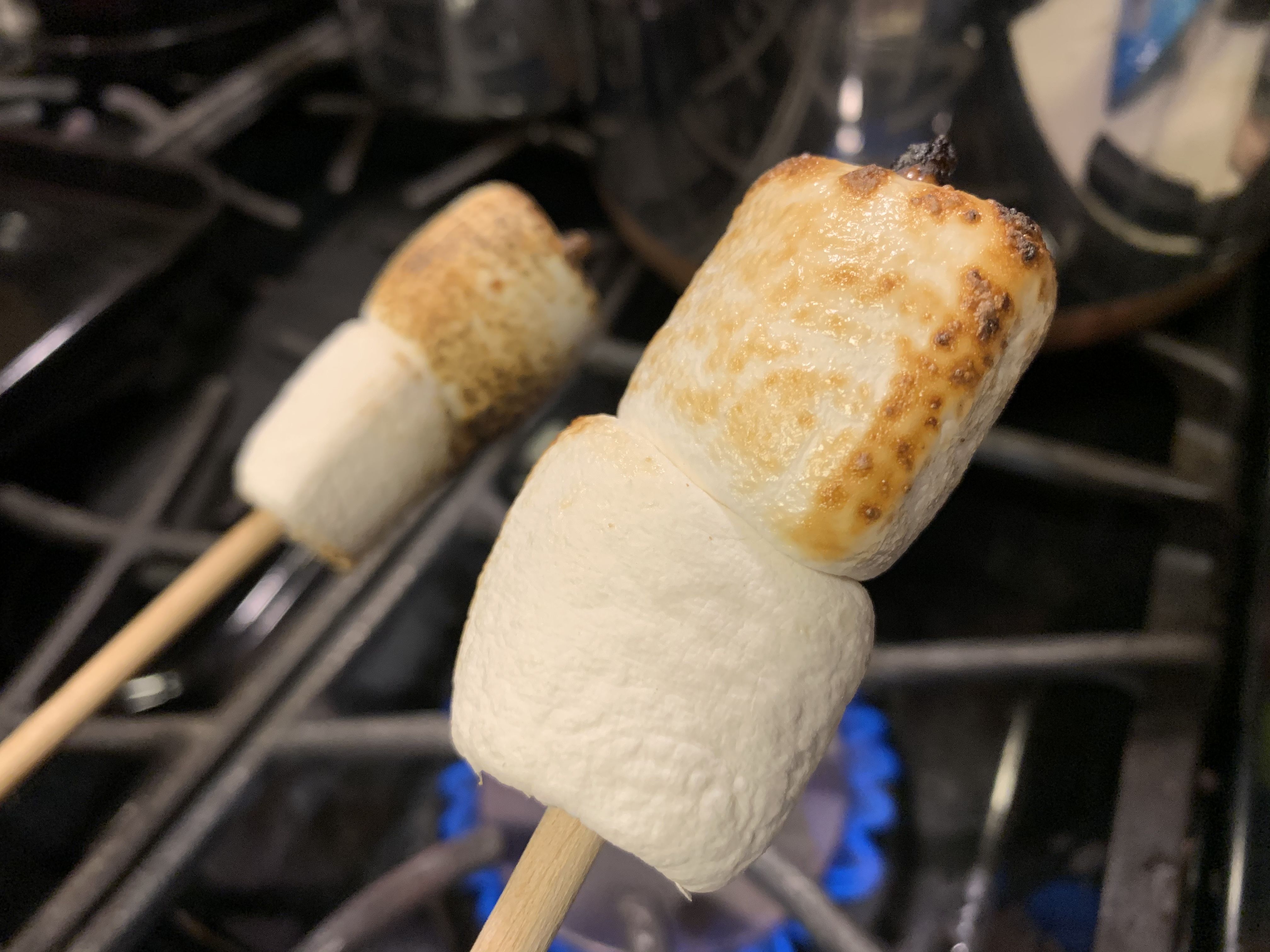 For dessert, s'mores over the stove, as we missed our chance for brownies today, and I neglected to hoard ice cream during the quarantine. No matter, they were delicious.
Happy St. Pat's. How about celebrating with a Stinger tonight?